The New Mexico Chapter Leadership Team
Chapter President      Christine Hoaglund  '97
I a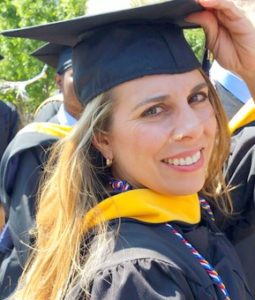 m from Texas, and enlisted in the Marine Corps in 1991 because I lost a football bet.  As a young Marine, I was a Morse Code Interceptor.  Somehow, I was awarded a NAPS billet for the USNA Class of 1997.  I figured they would not make that mistake again, so I went.
Commissioned as an Officer of Marines, I served as an Intelligence Officer in many a clime & place (mostly a country that ended with -stan).  I left active duty in 2006, and drove cross country to live with my husband in Albuquerque, NM.  My husband Jeff, is USNA '94 – NO, we did not meet at the Academy!!
I currently work as a Project Manager for CACI, Inc. in Albuquerque and love what I do.  We travel as much as we can, SCUBA dive, hunt, work out, drink lots of wine and cherish the lives we have.
And from everyone who has been given much shall much be required; and to whom they entrusted much, of him they will ask all the more. Luke 12:48
Chapter Vice-President     Scott Kraus   '73
John Scott Kraus is a member of USNA Class of 1973.  Alfa number 734893. Noteworthy accomplishments while at the Academy included:
Tossed out of the drum and bugle corps as the "phantom bugler."
Proud owner of a "black N."
Roommate was the anchor man.
Validated 3 years of Russian; assigned as escort for various high level Soviet visitors at the height of the Cold War.
While on 20 years of active duty, Scott served as a Surface Warfare Officer aboard destroyers, aircraft carriers and logistics force vessels. He also served as a UN peacekeeper in the Mideast and a logistician for the US European Command in Germany.
Retiring in 1993, Scott now works for Aquila as a project manager; providing integrated detection systems that monitor radioactive sources in hospitals and universities; and dosimeter readers for the US Army.  Scott also works with the Moscow General Physics Institute on various joint ventures.  Widowed, he has a son and daughter.  Both are graduate students, who will soon be looking for jobs so they can avoid living with their Dad at home.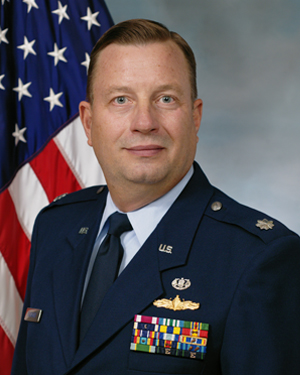 Treasurer    Ken Fladager '78
Ken received his commission in the United States Navy after graduation from the United States Naval Academy in 1978 with a B.S. in Physical Sciences.  Outside of academics, he was on the varsity rifle team and the Class-A sailing team.  He served more than ten years as a Surface Warfare Officer, mostly overseas in the western Pacific.  While in Panama, he became one of a handful of Navy personnel to be qualified as a Jungle Expert by the U.S. Army Jungle Operations Training Center.  After leaving active duty in 1989, he served two more years in the Naval Reserve, leaving the service shortly after the Gulf War.
Ken went back to school at the UNM School of Law, graduating in 1992.  After seven years of private practice before federal, state, city and tribal courts, he joined the District Attorney's Office in Albuquerque, NM, where he is now a Senior Trial Attorney with more than 14 years in the juvenile crimes division.  He gets all the sensitive cases, like prosecuting the offspring of a chief of police, a law school professor, a sheriff's deputy and a district court judge.  Ken is a member of the New Mexico Medical Review Commission, the National District Attorney's Association, is on the boards of directors of the State Bar Prosecutors and Children's Law sections, and is in his 16th year of supporting high school mock trial competitions.
Secretary     Joe McGuire  '68
     After graduating from St. Pius X High School in Albuquerque, Joe went directly to the U.S. Naval Academy with a principal appointment.  While at the Academy, he sang tenor in the Catholic Choir for all 4 years, played basketball and softball at the intramural leve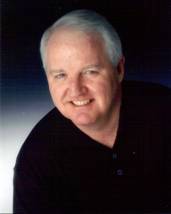 l, and crewed for the Shields sailing team.  His First Class year, he achieved the rank of Midshipman Lieutenant as Battalion Operations Officer for one set.  He also served as Company Sub-Commander for one set.  His class of 1968 was the first to have been offered the selection of a major, and he chose Electrical Science.
After commissioning, his first assignment was to the Weapons Department of the USS Long Beach CG(N)-9, where he served 18 months in the Western Pacific as assistant gunnery officer.  He was then assigned to be ASW (Anti-Submarine Warfare) officer aboard the USS Schofield DEG-3, also based out of Long Beach.  For his shore rotation, he had an accompanied tour with his wife Mary Lynn to the Joint US Military Assistance Group (JUSMAG-K) in Seoul, Republic of Korea.
Joe resigned his naval commission in August, 1973 and joined the Federal Aviation Administration in Albuquerque.  For the next 30 years, he worked in various Airway Facility technical and management positions in Albuquerque NM, Fort Worth TX, and New Orleans LA.  He retired from Civil Service in 2003 with 40 years of total federal service.
With his wife Mary Lynn, a UNM graduate and retired realtor, they enjoy travel, sailing, concerts, museums, and their summer property near Terrero, NM.  He remains active in his local chorus group and as a member of the St. Pius X High School Alumni Council.  He was previously Treasurer of the USNAA NM Chapter and a Chapter member since 1994.  He and Mary Lynn have 2 children and 2 grandchildren.
 Chapter Board Members
President Emeritus      Casey Jones '60
 Casey learned to fly at the age of 16 in his home town of Shreveport, LA.  Following graduation, he completed Navy flight training in Pen
sacola, FL and Kingsville, TX.   Casey served in light attack squadrons of the USS Hancock CVA19 and Kitty Hawk CV63, as commanding officer of an A-7 squadron aboard Oriskany CV34, and as Commander Carrier Air Wing 3 on board USS Saratoga CV60.  During the Vietnam Conflict, he made three combat cruises to Southeast Asia, flying A-4s and A-7s. 
In 1976 Casey was selected to be the commanding officer and flight leader of the Navy's Blue Angels, which had recently transitioned from the F-4 Phantom to the A-4 Skyhawk.  He was the first Naval Academy graduate to serve as commanding officer and flight leader, leading the team through the 1976 and 1977 air show seasons.  Upon retirement, Casey moved to Albuquerque, NM as Director of Safety and later General Manager for Ross Aviation supporting the Department of Energy.  He has worked for Sandia National Laboratories and for Science Applications International Corp., where he flew a deHavilland Dash 7 in an Army synthetic aperture radar program. 
Casey now flies for Albuquerque based Bode Aviation, Inc. and also is the Program Manager for the Bode Aviation/TVI Community College Professional Pilot & Flight Instruction Program.  Casey is an Airline Transport Rated pilot and an active flight instructor with some 9,600 flight hours.  Casey's wife Janice Jones is a retired computer systems analyst.  They have three married children.  Their daughter, Celeste Cerutti is a dance instructor, their son Stuart is a commander in the Supply Corps, and their son Brent works for a university in New Zealand.  Casey and Janice have seven grandchildren.  Casey has served as President, NM Chapter NAAAA and as USNA Blue & Gold Officer.  
President Emeritus    Hank Schwartz '62
Henry "Hank" Schwartz graduated from the 13th Company with the USNA Class of '62.  Went to Nuclear Power School and Submarine School.  Served on three missile submarines and in between those tours was the Weapons System Officer at Squadron 14 in Holy Loch, Scotland.  After 12 years in the submarine business, went off to the Navy's Graduate School in Monterey to pick up a Master's in Physics.  After that graduation, headed off to the White Sands Missile Range to serve as the Navy's Test Officer.
From New Mexico, it was back to the Submarine business at the Charleston Naval Shipyard and Newport News Shipbuilding.  After those two tours I was assigned as ComSubPac's Force Maintenance Officer. After two years in Hawaii, it was off to my final active duty assignment at NAVSEA.
Retired in July 1991 and continued to support NAVSEA, working closely with the Applied Physics Lab at Johns Hopkins University.  Did some consulting work until my final retirement in 1998.    Served as Vice-President of the New Mexico Chapter under Casey, and as President during 2010-2013.
President Emeritus    John "GG" Kennard '93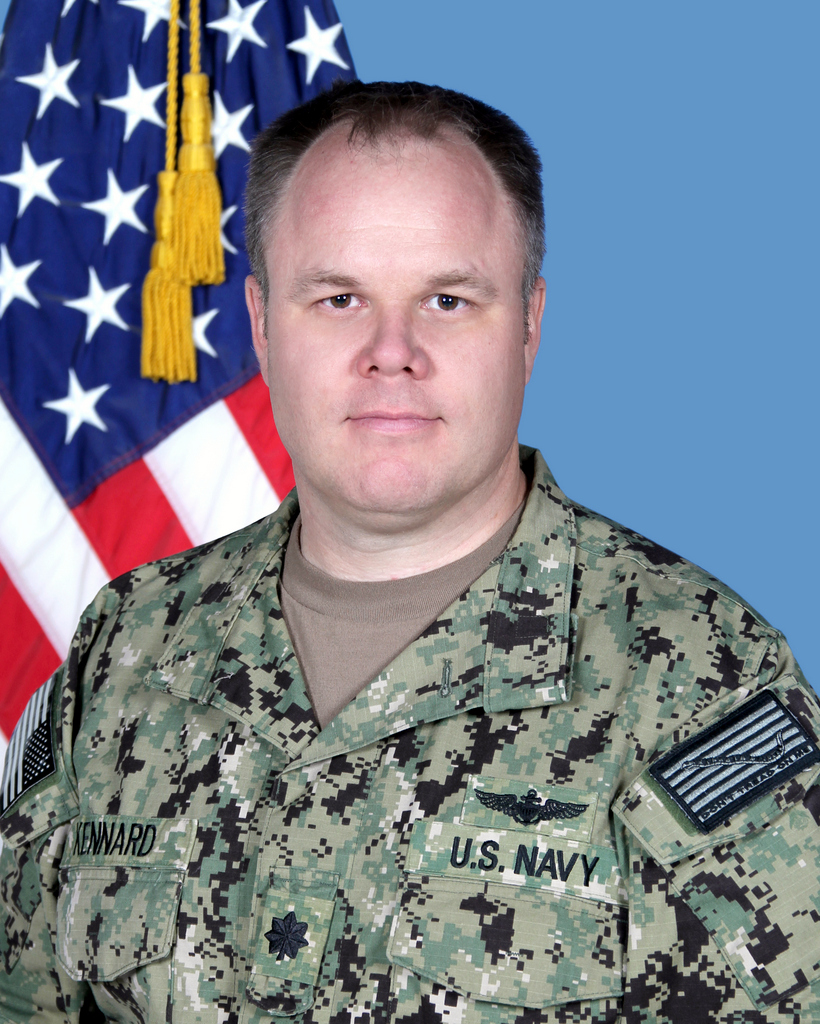 A 1993 graduate of the United States Naval Academy with a Bachelor of Science in History, John began his career as a Surface Warfare Officer (SWO).  He served aboard two ships, USS Harpers Ferry (LSD 49) and USS Shiloh (GC 67) before reporting to flight school in 1997.
Kennard was designated a Naval Aviator in 1999.  He flew the H-46 Sea Knight with Helicopter Combat Support Squadron 5 in Guam and cruised the western Pacific aboard multiple supply ships and the USS Essex (LHD 3).  In 2003, he transitioned to the MH-60S Knight Hawk and flew as a flight instructor with Helicopter Combat Support Squadron 3 in San Diego, CA.  In 2004, he transferred to Helicopter Sea Combat Squadron 26 in Norfolk, VA and served as the Officer-in-Charge of a helicopter detachment aboard USS Nashville (LPD 13).  He completed his tour as the Maintenance Officer for the squadron.
In 2007, he was selected as the first US Naval Officer to attend the Indonesian Naval Command and Staff College in Jakarta, Indonesia.  Upon graduation in 2008, he reported aboard the Joint Navigation Warfare Center, JFCC SPACE, USSTRATCOM in Albuquerque, NM as the J5, Plans on Policy Division Chief.  In 2011, he deployed to Kuwait and served as the Director of the Warrior Transition Program, NAVCENT Forward Headquarters Kuwait.   In this capacity he processed over 4,800 Navy Individual Augmentee (IA) Sailors returning from the CENTCOM AOR.
His personal awards include the Defense Meritorious Service Medal, Navy Meritorious Service Medal, Navy and Marine Corps Commendation Medal (4), and various unit and sea service awards.  Additionally, he has flown three rescue missions resulting in five saved lives.
Board Member    Herb Richter '59
I followed my brother's footsteps ('52) to USNA from my childhood just north of New York City to the class of '59. My main activity was on the Public Relations committee which allowed me to enjoy several Army Navy games in Philadelphia from the press booth. Upon graduation I headed to California to serve on a destroyer for 4 years, the last 2 as Engineering officer. From there it was off to PG School where I earned my masters in the nuclear effects program, the choice that gave me a future in Albuquerque. That was highlighted by meeting my wife Barbara. marrying in 1968.
The remainder of my sea going 21 year career was with amphibious forces. As I retired I learned that Manzano High School was starting a Navy JROTC, matching my post-service ambition to be a teacher. I was first offered a like job in the Dallas area but as I deplaned for my interview here, I immediately told myself I'm coming here whether I get the Manzano position or not. After 21 years at Manzano, I retired so students could have a younger leader and substitute taught for another 15 years
I greatly appreciate the time I was allowed to serve as our chapter's secretary and still enjoy in participating in the growth of this terrific chapter.
Board Member    Mike "Blackie" Blackledge '63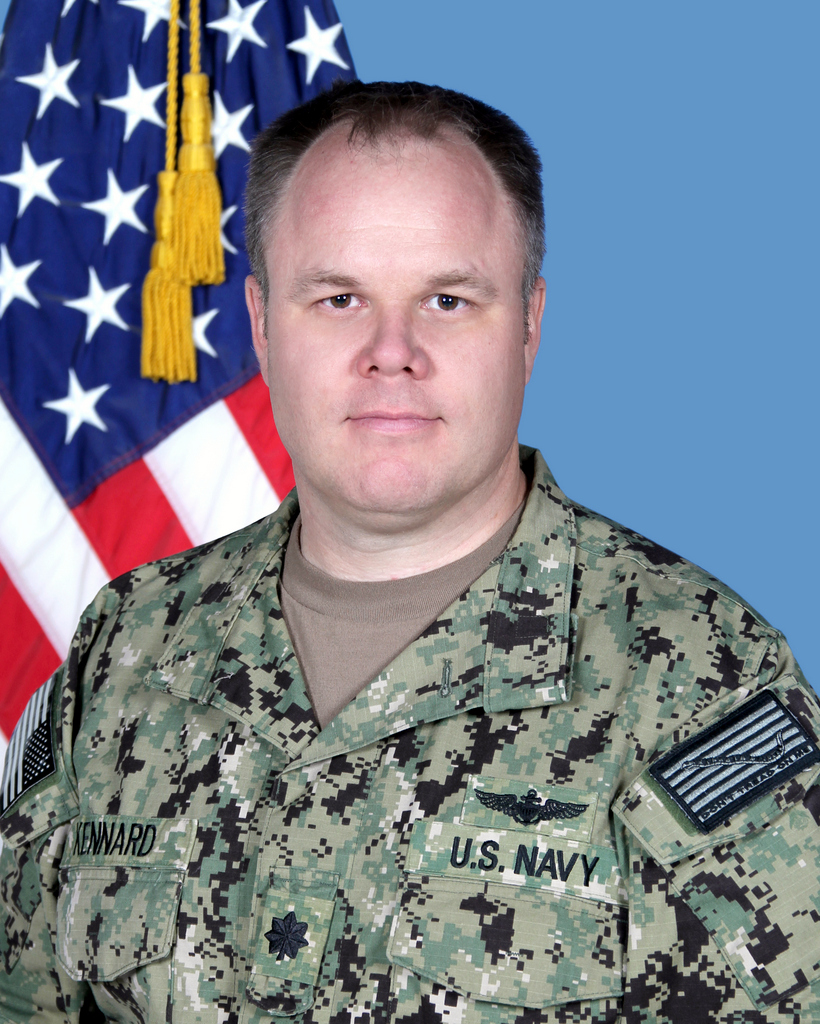 Blackie is a member of the Last Class to march to class, to cross-commission into all four services, and to have a Plebe Year.  Casey's class was our firsties, so you see how that happened.  Also the first class to be admitted under the College Board Exams, vice the old multi-day USNA Entrance Examinations, and the first class to take overload courses (later awarded a major).  And the only class to be inducted under the 49-star flag.  We swore in on 7 July 1959 and Hawaii became our 50th on 21 August.  We had 1,205 sworn in, and 876 commissioned.
Blackie listened to the wiles of the Air Force Company Officer and signed up for the Sock Bag Blue to obtain graduate school.  Stanford said not quite, so it was North Carolina State that did the honors.  Then off to Kirtland AFB to see what the Air Force would do with a Math Major.  Answer:  a 1/2″ think booklet entitled "How To Program in FORTRAN."  The computer age was born.
Then to USAFA to teach math for 4 years, then to Southeast Asia to end the war, then to the Pentagon to War Game the next one.  Finally, full circle, back to Operational Test and Evaluation Center at Kirtland.  At 20 years, 2 months, walked down the street and signed on with Sandia National Labs.  21 years later, punched the last button and have been working from home ever since.  Served as Chapter webmaster back before the days of WordPress.